Rent a Toyota - Rental Vehicle Software Program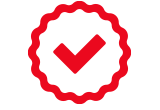 Rent a Toyota - Rental Vehicle Software Program
Rental Vehicle software and tools strive towards three goals: decrease costs, generate efficiencies, and enhance the consumer experience. By utilizing one of the three Certified Providers, your dealership will be on its way to achieving these milestones.
The tools available to your dealership offer best-in-class solutions to optimize your Rental Vehicle Fleet. Through managing your Rental Vehicle Fleet information, each industry-leading provider can assist in the growth of your dealership; both in employee satisfaction and your bottom line.
Upon selecting the Certified Provider and package of your choice, your Toyota Personal Digital Assistant (PDA) will contact you to discuss product and service activations. Each Certified Provider offers a unique value proposition to support your dealership.
Compare Providers
Logitrac
Logitrac is a fully-digital solution empowering courtesy vehicle programs to reach new levels of profitability and efficiency while simultaneously increasing retention and engagement through the customer journey. Every aspect of the Logitrac platform was built to specifically address common dealer problems. Stop wasting money on other CVP programs and take control of your own success starting today with Logitrac.
Learn More
Enroll
Set Up a Demo
View Webinar
---
Dealerware
Dealerware is the fastest growing automotive fleet management platform in the marketplace. Toyota dealers can streamline their rental operation for all sources of business and achieve higher revenue with Dealerware's Toyota App integration. Toyota Dealers can optimize their entire fleet with automated toll management and direct telematics to get more from every vehicle.
Learn More
Enroll
Set Up a Demo
View Webinar
---
TSD
Since 2001, TSD has been an integral solution for Toyota by providing retailers with our platform to manage the Rent a Toyota Program. Our contactless, mobile app helps retailers meet the goals of the Rent a Toyota program. From simple daily operations to complex fleet analysis, TSD's technology benefits a wide array of users ranging from simple service rental operations to expansive retail and insurance replacement Rent a Toyota operators. Our solution not only powers thousands of dealerships nationwide, but also powers the top rental car companies in the world. We are the only end-to-end rental car solution in the industry.
Learn More
Enroll
Set Up a Demo
View Webinar